Not-So-Common Pitches
This is part 5 of the Every Pitch in Baseball Series.
Table of Contents
1. Knuckleball
Soft Knuckleball
Hard Knuckleball
2. Eephus
Eephus ("Fake")
Bonfire Curve ("Cho-Slow Curve")
3. Rising Curveball ("Up-Shoot")
---
Knuckleball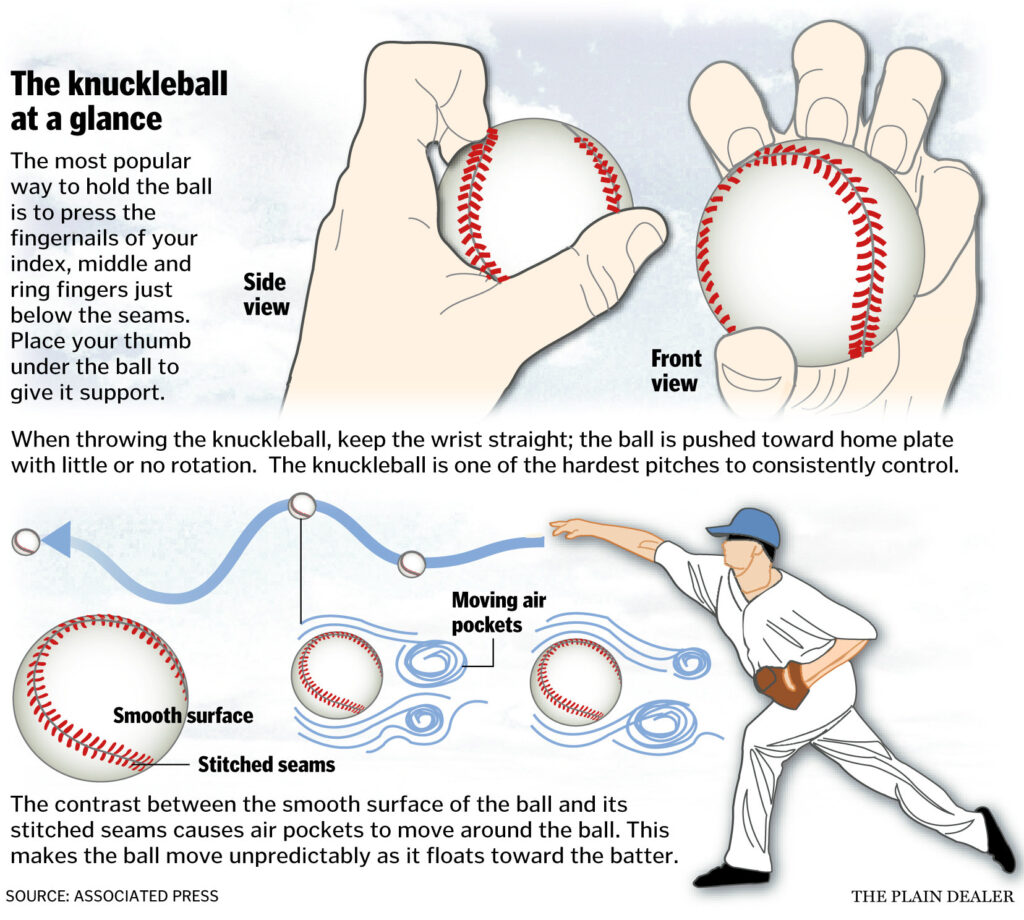 The Knuckleball is thrown to have as little spin as possible. And it goes everywhere.
Unlike any other pitch type, the movement on this pitch is truly unpredictable. Up, down, left, right.
This is caused by the inconsistent interaction between the seams on the baseball and the air. For every little bit of rotation, the air pressure around the ball changes due to the position of the seams, which isn't significant when the ball spins at 1000+ RPMs but is very significant with close to 0 RPM on the ball.
As the pitcher releases the ball, the knuckles extend and "push" the ball instead of "snapping" it, to minimize the amount of spin.
"Like some cult religion that barely survives, there has always been at least one but rarely more than five or six devotees throwing the knuckleball in the big leagues . . . Not only can't pitchers control it, hitters can't hit it, catchers can't catch it, coaches can't coach it and most pitchers can't learn it. The perfect pitch."

Ron Luciano (Umpire)
Soft Knuckleball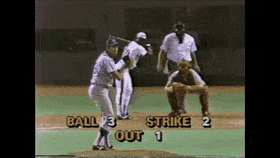 This is the standard type of Knuckleball. It travels at around 70mph
Hard Knuckleball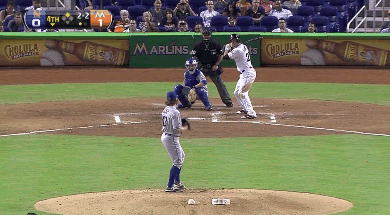 This is a Knuckleball-type R.A. Dickey threw to win the Cy Young Award in 2012. Unlike most Knuckleballs, this pitch averaged near-80mph, which is incredibly fast.
Although fast Knuckleballs are much more effective than slow Knuckleballs, it comes with a problem: consistency. Adding speed to a Knuckleball makes the spin-rate near-impossible to keep consistent because the arm has to move faster. Knuckleballs with slight spin become batting-practice fastballs, which can't happen so often at the MLB level.
---
Eephus
The Eephus is a very, very slow pitch. It's used to throw off the hitter, and offset their timing as they stand in the batter's box full of confusion.
It's obviously thrown extremely rarely, although you can easily find one at a local little league ballgame.
Eephus ("Fake")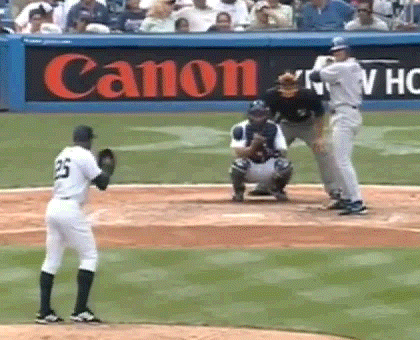 This is the standard Eephus pitch. It's a fastball that's thrown slowly. There's absolutely no characteristic to this pitch, except that it falls more than 12-6 Curves despite being a "fastball".
Bonfire Curve ("Cho-Slow Curve")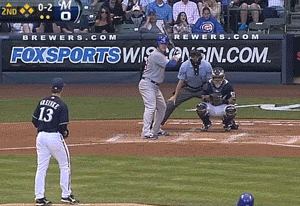 This is an ultra-slow Curveball.
Unlike what they seem, Bonfire Curves are actually effective at getting Strikes without getting hurt, because of the massive velocity gap and the steep angle hitters aren't used to.
To qualify as a Bonfire Curve, the pitch has to be at most 65 mph.
In Asian countries this pitch is called a "Slow Curve" with a "Cho-" in front of it, which is a word that sort of means extreme or beyond.
---
Rising Curveball ("Up-Shoot")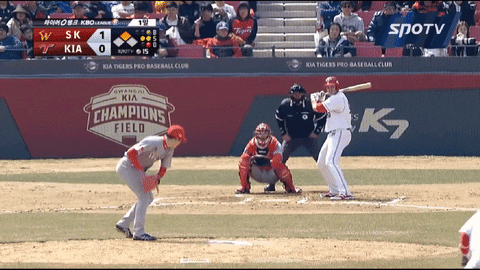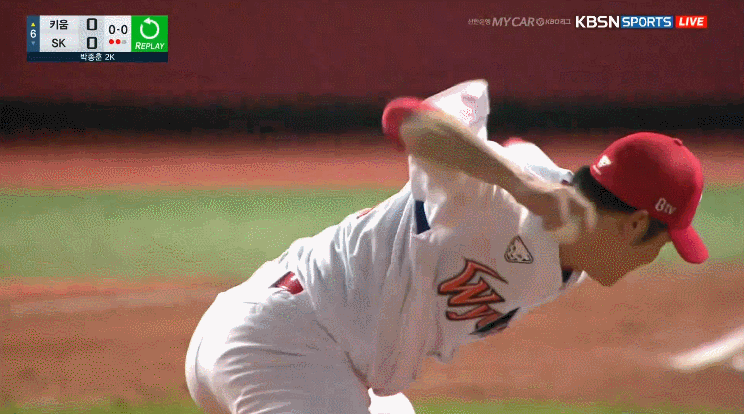 Here's another unicorn pitch.
The ball rises its way to the target, like a Fourseamer thrown off of the ground. That isn't to say that the ball accelerates upwards, though; it doesn't defy gravity, but because the release point is so low, the ball doesn't stop going up until it hits the glove.
A submarine pitcher throws this like how a normal pitcher would throw a Curveball(hence Rising "Curveball"). Essentially, an upside-down top-spin pitch.
---