Table of Contents
1. Freedom
2. Attaining Freedom
3. Ownership
4. Related Posts
---
1. Freedom
Freedom is invaluable. I can't emphasize its importance enough. It's more important than almost everything else in life.
If you don't have freedom; if you're being held back by restraints, your life is being wasted.
Freedom means doing what you want to do. Any activity that isn't voluntary is a sign of not-freedom. Freedom means that every event on your schedule is there because you put them there.
.
Types of Restraints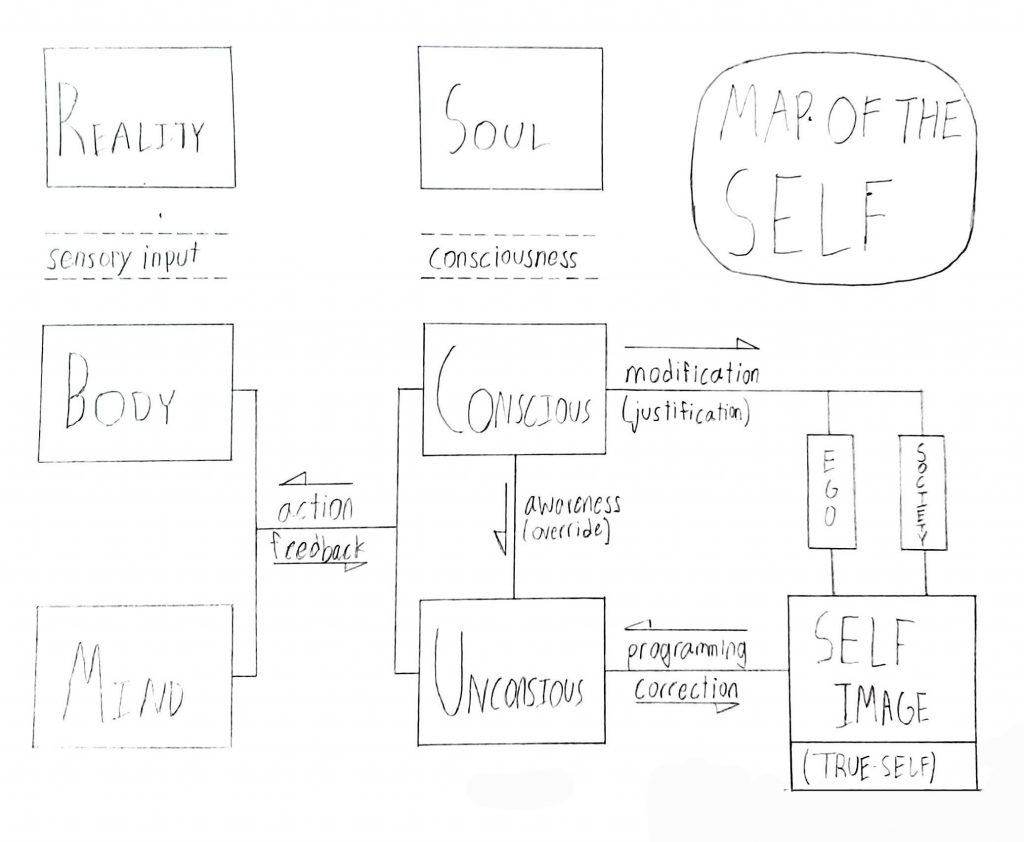 There are largely 4 different types of restraints:
Financial(money) restraints

Social(people) restraints
Body(health) restraints
Mind(thought) restraints
Social & Material restraints are external restraints; they're outside you.
Body & Mind restraints are internal restraints; they're within you.
.
Financial Restraints
This is (probably) the easiest to understand: you need money to do what you want.
"Money doesn't buy you happiness" is nonsense. Money does buy you happiness, just partly. It's part of the equation:
Financial Freedom → Freedom → Ownership → Peace & Meaning → Happiness
It's not everything, nor can you ignore it. Yes, many people are happy broke. But, it's much easier to be happy being rich.1And practical, arguably.
(Critics point out all the rich people who are unhappy. Well, most of them are unfit, trapped by the mind, and are in toxic relationships. Heck, most aren't financially free, either!2They're still stuck trying to make more money.)
Financial freedom "doesn't" mean doing something you like to make money.3Though it's very close.4Even something you like to do, if you start making money from it, it becomes work; it becomes a sacrifice. You can't not do it when you don't feel like it. That's not true freedom.Financial freedom means being able to quit tomorrow; nobody can stop you.
.
Social Restraints
If you can't choose the people you're with, you don't have freedom; people are restraints.
If you have a baby, you (probably) can't not feed him every day; you're not free from your baby.5Don't leave your baby…If you're reliant on your parents (in whatever way), you can't leave them. That's restraint.
Forced relationships inevitably create conflict. Reliance creates conflict.
.
Body Restraints
Again, this is simple: if you're sick, you can't go anywhere.
If you're sick, you don't have peace.
.
Mind Restraints
This is a tough one to grasp: the mind creates thoughts. Thoughts are (often) restraints.
The imaginations that come from the mind incite fear6totally imaginary. Generally, fear is almost certainly overrated.
Why can't you ask her out? Fear. What's the worst that can happen? "No."7Well, probably. Things can always get worse, I guess. But, even those aren't too bad…if you think deep enough.Yet, the fear is so great; it's irrational.
The problem is that the mind isn't rational.8Or irrational, necessarily.The mind just creates the ideas(images, sounds, etc.). So, if you're consumed by your mind, you'll be irrational. The irrational fears are restraints.
Also, we suffer more in our imagination more often than in reality. A lot of suffering is just nonsense.
Think about the past; why do you suffer over the past? You can't change it, it's gone! The past is all inside your head; it's (somewhat) an imagination. Yet we still suffer–that's not peace.
If a thought creates an emotional response, it's a trauma.9Usually about the past; often about the future.
.
More Notes
Most thoughts are noise.10They're background chatter.And they're unstoppable!11Sit down, close your eyes, and do nothing. Can you stop thinking? …why not?12If your hand keeps twitching uncontrollably, there's a problem. Same with the mind.
Generally, your mind thinks about what you're obsessed with. If you're obsessed with finding secrets, you'll have ideas for them.13E.g. If you're obsessed with travelling/movies/keyboards/businesses, you'll inevitably have interesting travel/movie/keyboard/business ideas. (Given sufficient knowledge, which also comes with obsessions.)Though, most people are obsessed with themselves. (Add fear14+ Ego, Conditioning, etc.→ Useless thoughts15constant worrying)
If you can't think only the things you want to think about, it's restraint.
When you16your consciousare in the mind, you can't be in the present; when you're in your imaginations, you're not living in reality.
Life has a storyline. That storyline is completely malleable.17You can tell yourself anything about an event.If that doesn't base reality, it's fantasy. Life doesn't happen inside your head, it happens through interactions with reality.
.
---
2. Attaining Freedom
The Sign of Freedom
You stop caring about it. When you're guaranteed a lot of money, you stop caring about it; when you become fit, you stop caring about your body; when you no longer have social problems, you don't think about them anymore; when you get over your fears…you're over your fears.
It's because you're not suffering over it anymore. You no longer have to face the bills; your body no longer sends you pain signals; you no longer have to argue against your siblings; you no longer suffer over your imaginations.
.
Financial Freedom
This is generally the hardest problem.18I myself haven't solved this, yet, so there isn't much I can say.
But, we can set a goal. Here's one way to think about it:
How many years do you want to last without making money?
How much money do you need, to live a month? How much is that in a year?
If you're gaining 5%/year from investing
.
Social Freedom
For some people, it's the easiest. For some people, it's the hardest.
Social restraints tend to be other restraints. They're usually financial/mind restraints; either a person has money problems, or fear(of being alone) problems. Generally, social freedom comes with other freedoms.
.
Freedom of Body
Your goal is to: "spend the least amount of time/effort and get/stay fit."
There's lots of nonsense in the fitness circles.
.
Freedom of Mind
Freedom of mind is no-thought: it's a state where you don't have to think about anything.
It's mostly about getting rid of the junk inside your head: all the traumas, conflicts, fears, opinions, etc.
Uncontrollable thoughts are unresolved thoughts.
(If you feel the need to say things…not to communicate19bring something out of othersbut to express20blurt out(emotional) thoughts, you don't have peace; you have unresolved thoughts21traumas.)
Freedom of mind is a product of understanding. With complete self-examination, you'll have freedom.
2 major ways of self-examination:
#1. Meditation. Seeing the thoughts arising in consciousness. Then resolving.
#2. Writing. Expressing the thoughts on paper. Then resolving.
.
---
3. Ownership
Ownership is the final station of my philosophy.
Complete Freedom + Complete Independence. With both of them, you can literally do anything. Nothing can limit you. Nothing can hurt you. Your life finally becomes yours!
"The journey towards ownership" is the first chapter, the first story of everyone's movie. All your "making money", all your "working out"…are all for ownership.
I actually think that it's the tutorial!…The tutorial that 99% of humanity hasn't passed.
.
---
4. Related Posts
Questions & comments are welcome!